Every September a new iPhone comes out along with a question ? "Should I buy the new iPhone ? "
"I should not spend a thousand dollars on the new iPhone, there are many budget options that are getting better and better. "
Well, in all honesty Yes. There are plenty of budget options that is getting better and better in every price segment. This post is not written to compare a budget smartphone with an iPhone. iPhones are costly, but in return they offer something in return than others. Yes. It's the same old Privacy, iOS software that is written specifically for the iPhone and mainly the simplicity and feature sets offered by the Apple Ecosystem. We may argue if its fair in iPhone pricing. But it's for another day. This post is about the features that's offered by the new iPhone and whether or not its worth the upgrade.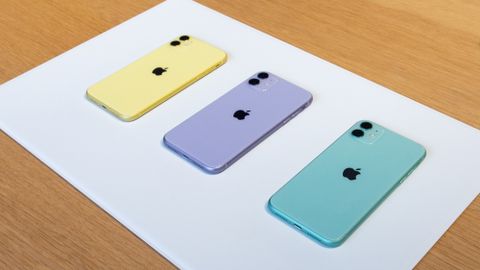 Firstly, if you are in the Android Ecosystem thinking whether or not to jump ship, you may want to wait a little longer. The OnePlus 7 Pro and Pixel 4 is around the corner, but for the folks who are already into Apple and wanting an iPhone, you might want to consider this upgrade.
First of all, for all who are coming from iPhone X or the 8, this is a must upgrade. The A13 chipset is much faster and offer better efficiency in power consumption. The camera is much improved, may it be the 11 or the 11 Pro. 11 offers a dual camera system with 12MP wide and ultra wide lens. Unlike iPhone XR, iPhone 11 can now shoot portraits on non human subjects. But keep in mind, the iPhone 11 still uses old LCD display technology. Although its not bad, it does not offer the contrast ness of even 2 year old iPhone X. The iPhone 11 Pro does offer an OLED panel with 2,000,000:1 contrast ratio with pixel density of 458 ppi making it the most "pixel intensive" Apple display and to mark it Apple has named it "Super Retina XDR" complimenting its new XDR displays for the Mac.
The new iPhone family is also more power efficient. iPhone 11 now boasts 1 hour longer battery life than the already impressive iPhone XR and iPhone 11 Pro now boasts 5 hours more battery life than iPhone XS. But we have to wait a little longer though to know how these numbers match up to real world.
So, its the upgrade worth it ? If you are from iPhone X era, then upgrade to iPhone 11 is a must. If you are unwilling to sacrifice for lower quality display, then you might want to consider iPhone 11 Pro which costs $300 more than iPhone 11. iPhone 11 starts at $699 for base 64 GB model. iPhone 11 Pro starts at $999 with iPhone 11 Max starting at $1200. For people already owning iPhone XR, you might want to upgrade if you really want portraits of your dogs or the new ultra wide camera same applies for iPhone XS.
Check out iPhone 11 now